Connect with your social network account
Moderator: srparr

Topic author

johnhens

Forum Moderator
Posts: 1567
Joined: Wed Oct 03, 2007 4:10 pm
Isle Royale Visits: 33
Location: Big Rock, IL
---
IR Expert
Posts: 1047
Joined: Sat Jul 03, 2010 1:25 am
Isle Royale Visits: 8
Location: Quad Cities, IL
Brockway Mtn is probably the most popular spot near Copper Harbor. Geologically speaking Brockway Mountain is a sister to the north facing cliffs of the Greenstone Ridge. Both formed at about the same time, they are opposite ends of a continuous formation that sank in the middle (called a geosyncline), forming Lake Superior: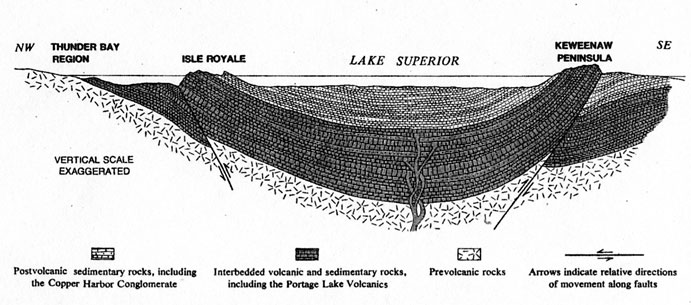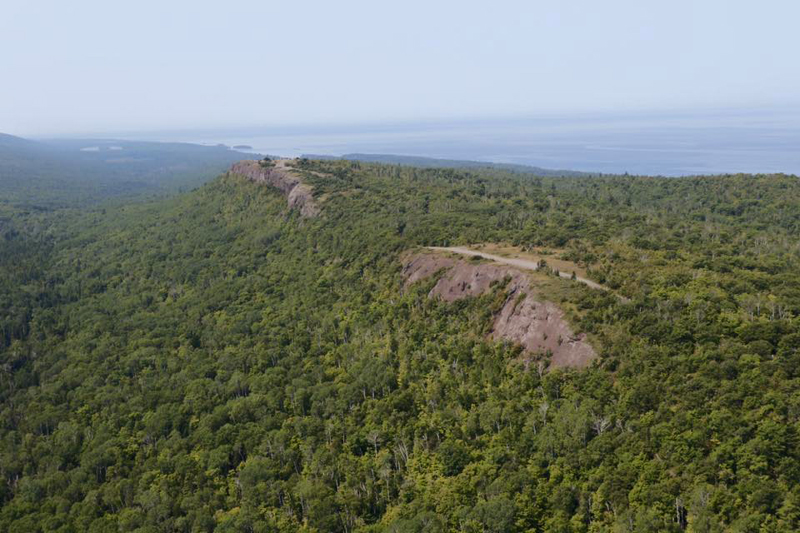 If you take state hwy M26 out of Phoenix instead of US41 all the way, then Brockway is an easy and quick diversion (plus Eagle Harbor and Eagle River are cool). Good article but not enough pictures.
Here's some more.
8 trips, 1975 x 2, 1976 x 2, 1978, 1985, 2000, 2013
---
Those squiggly lines in the middle of the basin indicate the failed Keweenaw Rift zone of about a billion years ago. That's also the reason there is a ton of copper/ Agates / other cool gems stones found in the Keweenaw (and Isle Royale).
Concur on Brockway Mtn being a good detour. Graduated from Da tech in 1984. Been up there many times while a student, and many times since

On a clear day (Fall is usually best) you can catch a glimpse of Isle Royale if the weather is just about perfect.
---